WEDDING PACKAGE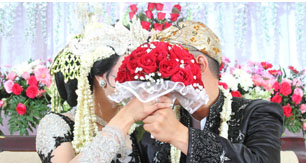 WEDDING ORGANIZER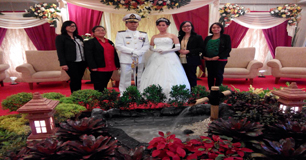 WEDDING VENUE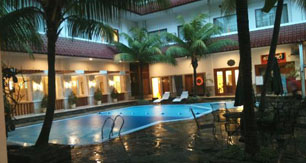 CATERING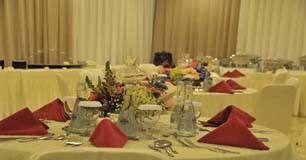 PHOTOGRAPHER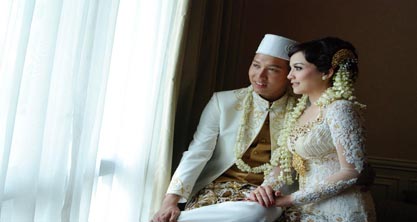 MC & ENTERTAINMENT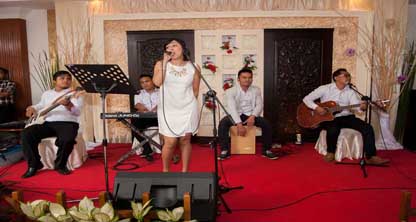 DECORATION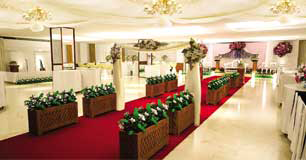 MAKE UP & BRIDAL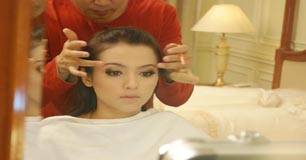 OTHER PARTIES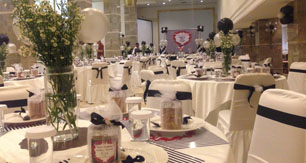 BEE WEDDING AND PARTY ORGANIZER OVERVIEW
Make The Happiest Day Of Your Life Truly Memorable
From an intimate ceremony to the most spectacular wedding celebration in town, Hotel Salak The Heritage offers elegant event spaces, beautiful accommodations and exceptional catering for weddings of every size. We will take care of you every step of the way, so you can relax and enjoy every moment of your special day. Expect nothing less than comprehensive planning, exceptional service and unforgettable memories that you will cherish for a lifetime.
Why Hotel Salak The Heritage?
Prime Location
Hotel Salak The Heritage is located in the heart of Bogor city located near the Presidential Palace and renowned Bogor Botanical Garden. The hotel isalso conveniently close to popular shopping centers and Bogor's famous culinary sites.
Dutch Colonial Heritage Building
Getting married in the Dutch Colonial awe-inspiring historic hotel will uplift the exclusivity of your event in entertaining your guest. Hotel Salak the Heritage is one of the top 7 historic hotels in Indonesia; it has classic colonial architecture design, historical significance, historic charm and worth admiring, which are prefer for creating a memorable wedding event.
Elegant Ceremony and Reception Venue
We offer two grand ballrooms (Istana and Kinanti Ballrooms), 12 elegant multipurpose function spaces and restaurant (Binnenhof Restaurant) to choose from for your ideal wedding venues.
Award-Winning Wedding Menus
Our highly regarded culinary team will work closely with you to create the menu that perfectly matches your taste and style of event, leaving delicious memories on both you and your guest.
Personalized Wedding Decoration
We offer elegant wedding decorations with the choice of International and Indonesian styles and themes. Our wedding planner will assist you with selection of wedding decors to make sure your vision becomes a reality.
Experienced Wedding Planner
Our wedding planners have more than 10 years experience in organizing wedding parties with various style and arrangements, VVIP and high number of guests. We provide friendly, professional, and high-committed planners, assisting you to create memorable wedding event.
Perfect Honeymoons
Choose an array of our perfect honeymoon packages to celebrate your wedding at Hotel Salak The Heritage. All honeymoon packages include staying in one of our beautifully decorated "honeymoon theme" suites, a candle light dinner, wedding gift from Hotel Salak, and much more. Call our wedding planner to learn more about our honeymoon packages.
ChocolaSpa Exclusive Bridal Offer
Allow our spa specialists to help you relax, rejoice, rejuvenate & restore your body & soul so you look and feel radiant on your wedding day. Special Bridal Offer: Take 20% off with any combination of ChocolaSpa treatments over IDR 1.000.000,-
Wedding Guest Accommodation
We offer room blocks with exclusive room rates for your family and friends to stay in our property, offering ultimate convenience for your wedding party to attend your event.
Valet Parking Service
We are pleased to offer valet parking servicefor your wedding event. Your guests can spend more time celebrating rather than hunting for a parking space and get frustrated.
For more information on planning your dream wedding ceremony and reception at Hotel Salak The Heritage please contact Bee Wedding& Party Organizer (BWPO):